Epiphany celebrates the day when the Wise Men arrived at the stable in Bethlehem and completes the Christmas celebration, so come and join us in the Village Hall for tea and cake at 4pm and follow the lantern-lit procession – led by our 3 giant Wise Men – through the village to the church.
There is music to accompany the walk and the Wise Men will be bringing their "gold" as presents (only this time the "gold" conceals the chocolate hidden within!)
The walk will be followed by a short lantern-lit service in church and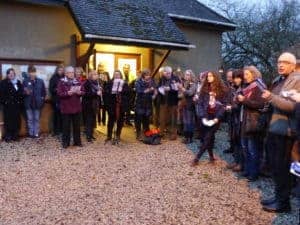 everyone is welcome to join in for all or just part of the celebration.
Tea at 4.00pm: procession at 4.30(ish): service 4.45(ish)