Local people, local music, rooted in the soil of Devon
Sunday 17th June 2018 at 6.30pm – St Mary's Church, Belstone
Modern church music draws on a wide range of cultures and traditions from the high brow to the low, from East to West, from organ and choir to guitars and drums.
On the 17th June St Mary's Belstone is hosting a service in the Dartmoor Folk tradition, seeking to tap into the rich vein of local folk music.  Some music has been written specially and some adapted.  The whole has been designed to be easily accessible to singers and players.
Highly respected choir leader and musician Rosa Rebecka is organising the scratch band and the choir.  If you would like to be part of either (no previous experience required!) please phone Stephen on 01837 659297 for rehearsal dates and times.
The service will be followed by an open session in The Tors Inn.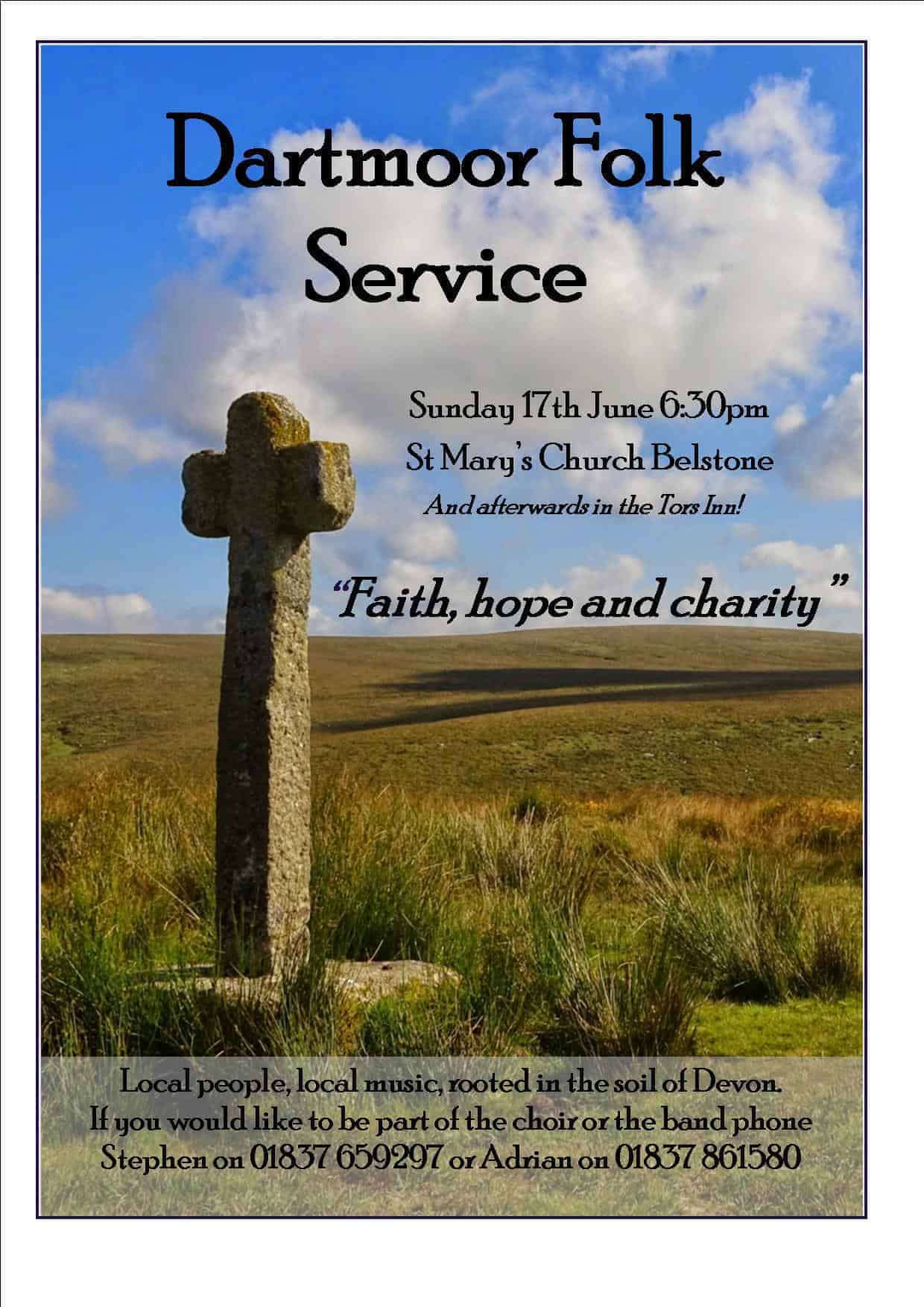 Church & PCC Event Front Page News Village Noticeboard