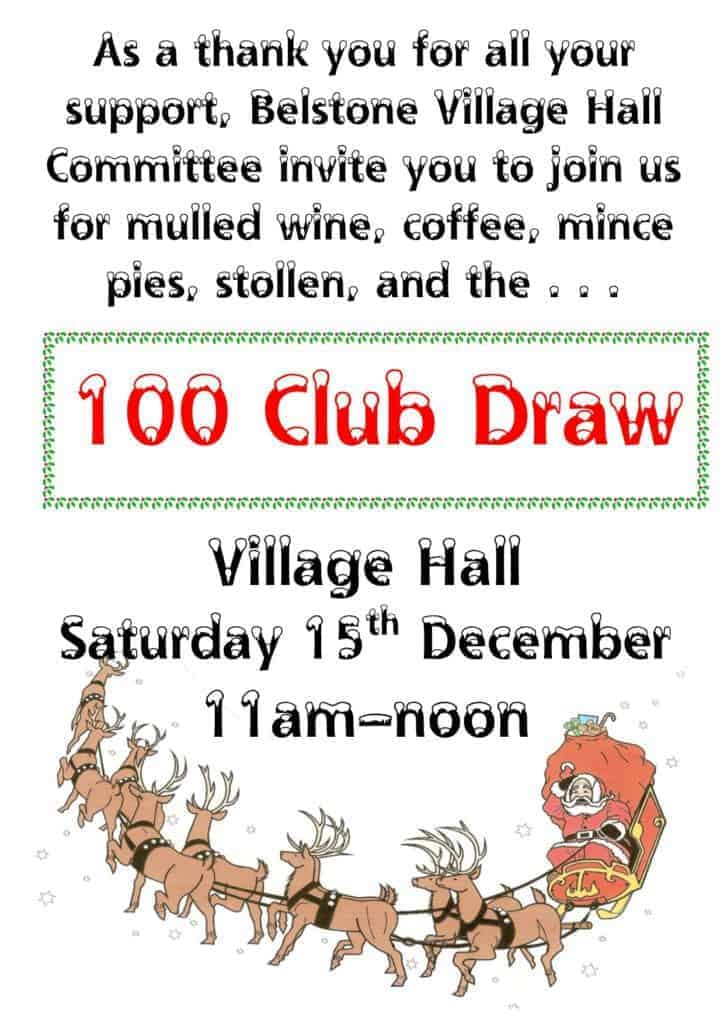 Once again, the Village Hall Management Committee invite you to come and join us all for a pre-Christmas get-together and a natter, in the hall from 11am-noon on Saturday 15th December.
As usual, there will be mince pies, stollen, coffee, tea, cold drinks and an opportunity for us to say "Thank you for all your support during this year".
And, of course, the annual 100 Club Draw will be made . . . so  Christmas starts here!
Look forward to seeing you all!