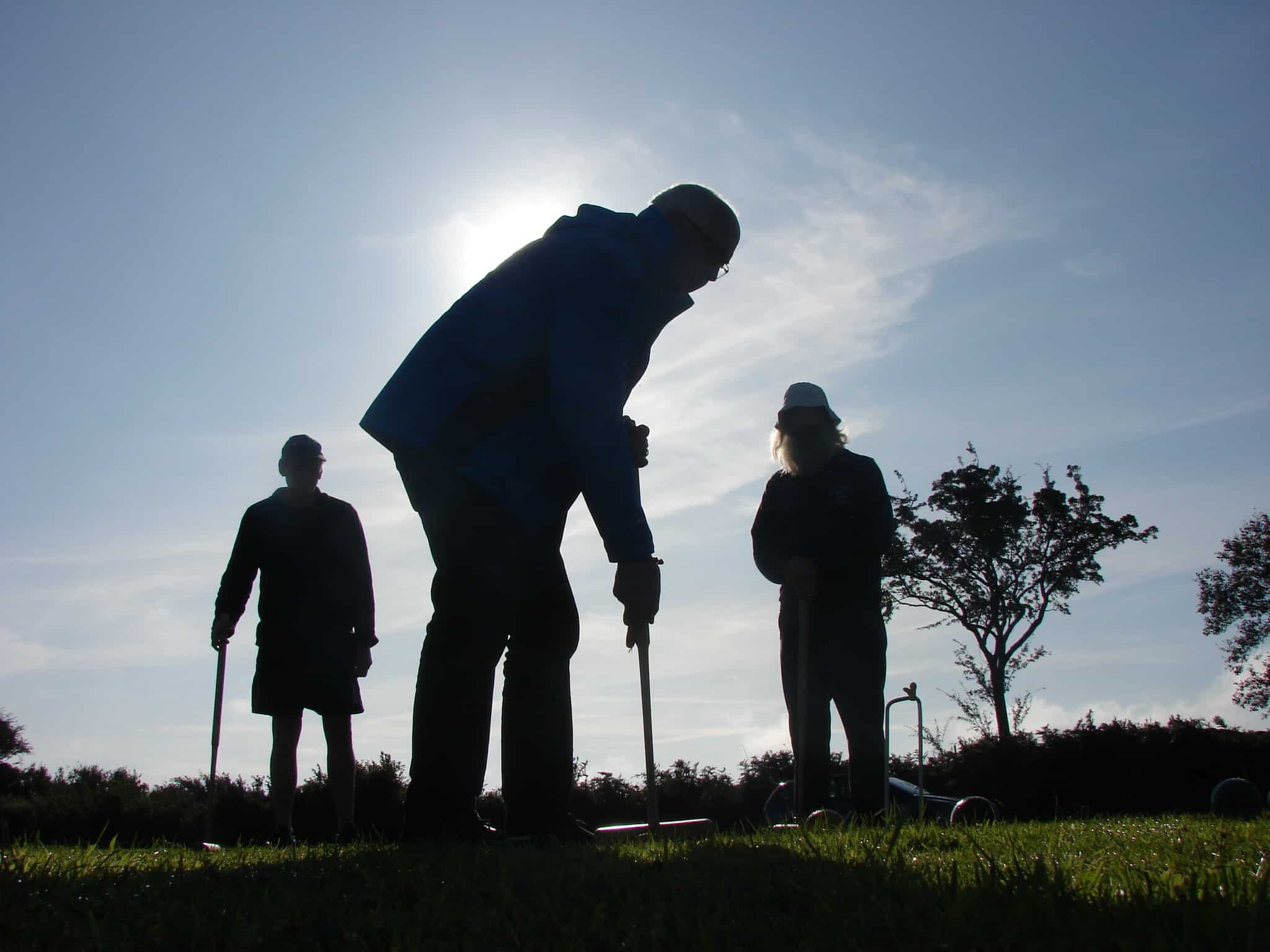 The annual croquet game for the Men's Breakfast Group took place on a lovely sunny September morning this year on the outfield of the Belstone Cricket Club, having been put off from August owing to typical August weather. The expertly maintained outfield at Rew Meadow is ideal for this game providing acres of flat weed and mole free grass that could easily hold three or four croquet lawns when a cricket game is not in progress.
The final inadvertently turned into an inter-village contest with a hard fought match between Belstoners Nick and Chris pitted against a visiting team of Steve (Okehampton) and Chris (Sticklepath). Belstone Chris was first through the final hoop but avoided pegging out so he could stay in the game to help his partner. For some twenty minutes the teams alternately thwarted each other's attempts to make progress through the course prolonging the tension like a World Cup cricket final proving that croquet can be an exciting game just like our favourite sport. Eventually while taking a tricky shot near the centre of the lawn Chris accidently pegged out* but by then Nick was also in a position to finish thus upholding the honour of Belstone on its home ground.
It is a bit too late in the season to find a dry day for a game now and as with the cricketers we will be putting our balls into storage for the winter but get yourselves ready for some pleasant afternoons with tea and croquet next year. If you would like to make use of the Cricket Club facilities for your own game with family and friends please contact Chris Walpole on 01837 840498.
* croquet terminology which does not mean that he died in the excitement.
Words by Nick Butcher Photographs Chris Walpole