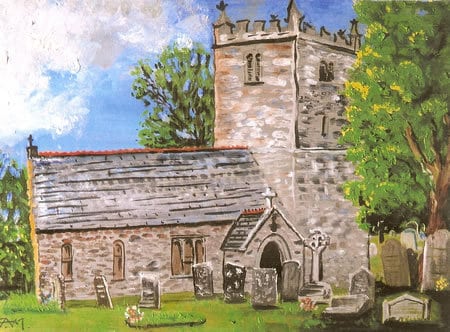 A big thank you to Kate Little for arranging the flowers for the recent Church Flower Festival at All Saints. It was lovely to see the offerings from all the local Churches. Well done to everyone involved.
At the moment, we are trying to stay on top of St Mary's graveyard, watering and tidying. Just a reminder to all visitors, please make sure that the gate is closed as the visiting livestock desecrate the area. Also, please take away plastic wrappings, or dispose of in the bin. The Churchyard is a special place and can easily be spoiled.
Our Harvest Festival falls on the 23rd September this year. A slight change in that CHICKS, where we send the produce given, is setting up their own gardens growing produce from seeds. So, we propose to send them packets of seeds to help. Any donations would, I'm sure, be gratefully received.
On August 12th our Patronal Festival takes place. We intend to meet outside the Old School Tearooms at 3.30pm. Come join us for a walk on the moor, a delicious tea at Marion's, followed by an outdoor Service, weather permitting, or a short Church Service. Last year several dogs accompanied us on the walk and it was a great Community event; so, all are welcome to join us.
Sue Cruickshank (Belstone Church Warden)