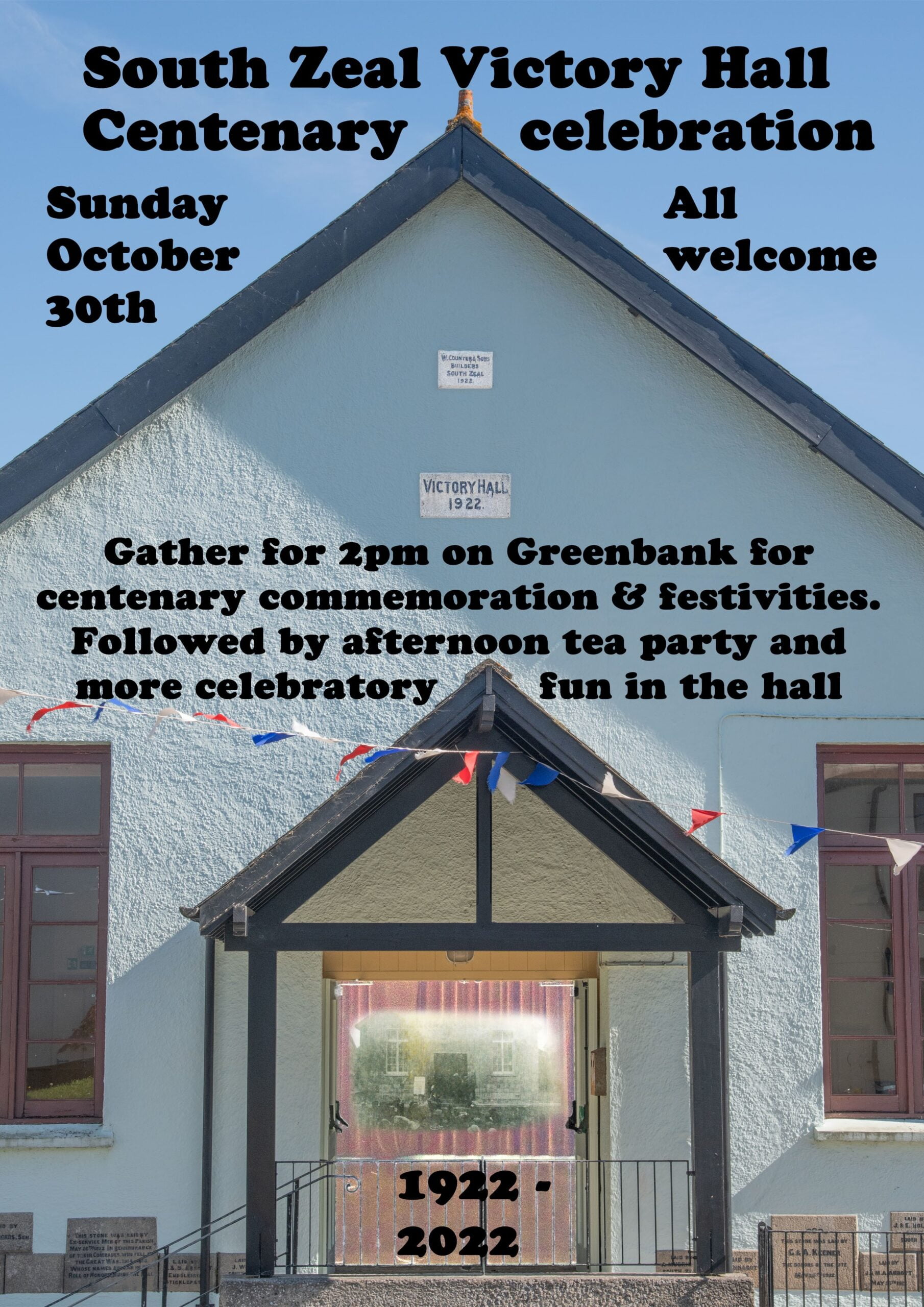 Sunday 30th October will see the residents of South Zeal, South Tawton and surrounding areas come together to mark the 100th anniversary of the opening of its community building, the Victory Hall. The hall, originally built to honour those lost in the First World War, is the hub for village activities, as well as the home of Little Beacons Pre School, part of South Tawton Primary School.
Everyone is invited to gather for 2pm on Greenbank opposite the hall for entertainment, speeches, blessing of the hall by Reverend Seaton-Burn and the unveiling of a commemorative plaque. Following the outside activities there will be a tea party in the hall with more entertainment and an accompanying photography exhibition of events held in the hall over the years.
Most recently, in 2021, in preparation for its centenary, the Management Committee's Refurbishment Project has included a complete replacement of the central heating system, costing just under £20,000. The additional decoration of the interior, the addition of insulation above the ceiling in the main hall and new windows at the rear and sides of the hall cost a further £10,000. Much of this work has only been possible due to having received grants of £20,000 from the Den Brook Wind Farm Community Benefit Fund, £1,000 from South Tawton Parish Council as well as the £10,000 national Coronavirus Small Business Grant Fund, administered locally by West Devon Borough Council.
The hall is always looking for volunteers to join its Management Committee and welcome anyone who would like to get involved to come along to the Annual General Meeting on Monday 7th November at 7.30pm in the hall, or contact Jane White, Chairman 01837 840102.
To mark the centenary, an accompanying book 'South Zeal Victory Hall 1922 – 2022 The First 100 Years' is available to download from the hall's website 
http://southzealvictoryhall.org.uk/history/