The first Open Mic Moo'sic Session at The Tors takes place on Tuesday 19th October 2021, followed by regular sessions on the 3rd Tuesday of every month thereafter.
Burgers are available from 6-8pm and the music starts at 8pm.
There's a free beer for every performer, and free entry for all!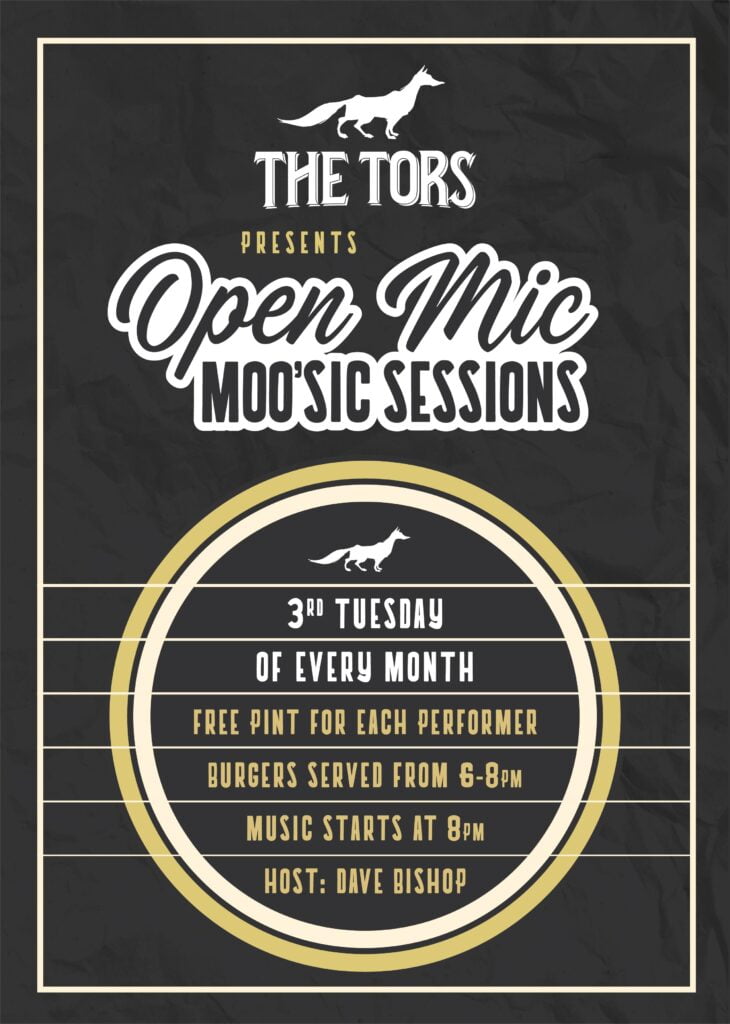 Scheduled
Noticeboard
Posts By Partners
The Tors Inn
The Tors, Belstone, Okehampton, Devon, EX20 1QZ
Map