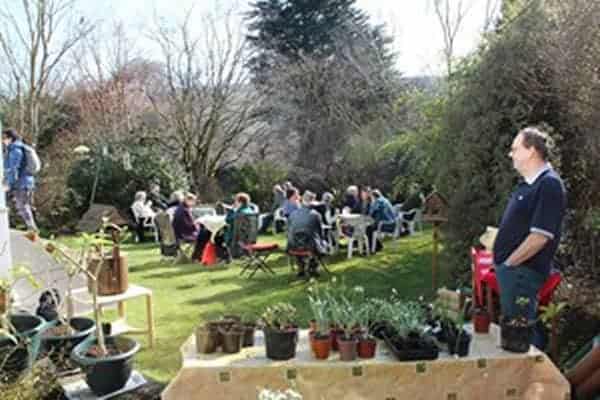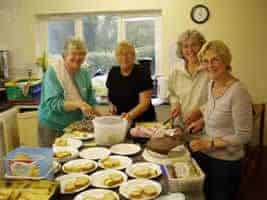 The Belstone and Area Children's Hospice South West Friends' Group consists of 4 enthusiastic friends (supported by their long-suffering husbands) and, although we had each supported CHSW in our individual ways for varying amounts of time, we soon found that joining forces to bully, badger, beguile, beg and bribe all our friends and neighbours was much more effective and over the 15 years of our existence the word has spread into the much wider community, with people from neighbouring villages and towns supporting us, either directly or by holding events themselves and helping us to raise over £21,000.
During that time, just like all Friends' Groups, we have made countless cakes, scones, ploughman's lunches, gallons of soup, knick-knacks and boxes to package lucky dip prizes in (eat your heart out Blue Peter presenters!)
Our larger events have included such things as Garden Openings, Auction of Promises, stalls at local agricultural shows, Christmas Shopping Fairs and evenings of Jazz in the Garden.
We have great fun and so, we hope, do the people who support our fundraising activities or are inspired to carry out activities of their own, on our behalf. A huge thanks to all of you!
The Friends' Group Committee
Angela Hammond (Chair)
Sandra Moppet (Treasurer)
Susan Norrish (Minutes Secretary)
Edwina Hill (Publicity)
Our Husbands (Co-opted General Dogsbodies)
For further information about the Group's fundraising activities, contact Angela on 01837 840234 and to find out more about the work of the Children's Hospice visit their website www.chsw.org.uk