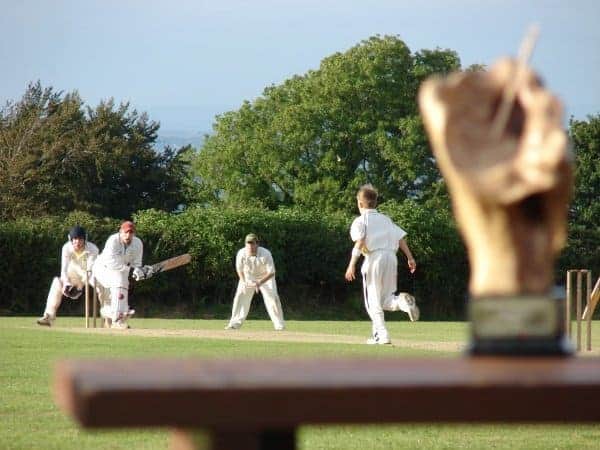 We are a small village team on the Northern edge of Dartmoor with a thriving colts section & regular Senior league cricket.
After the best-ever 2022 season which saw the Club finish as North Devon League Division One champions, the new 2023 season sees a full program of 40-over Sunday afternoon matches in the league. We have also entered the newly-revived North Devon League Cup which means at least two extra Sunday games. On most Wednesday evenings we have a friendly 20-over fixture against local teams. If you are a regular player new to the area or fancy getting out on the cricket field for the first time in a while for a friendly we'd love to hear from you – get in touch on 01837 840498 or .
For youngsters we are running ECB-organised 'All Stars' sessions for 5-8 year olds and 'Dynamos' sessions for 8-11 year olds, plus introductions to hard-ball cricket for those over 11 years of age, running for eight Friday evenings from 5 May. For more details and to register your child visit www.allstarscricket.co.uk or www.dynamoscricket.co.uk and search for Belstone.
When matches are not being played Rew Meadow is available for alternative sports including croquet, rounders and boules. Please get in touch to discuss the possibilities and dates. There are Car Boot Sales at the ground on Saturdays 3 June, 8 July and 2 September. Sellers can arrive from 9am to set up, price £5 for cars and £6 for vans. Any buyer arriving before the official opening time of 10am pays £2; everyone else arriving after 10am pays £1 to enter (£1 per car or £1 per walking group of up to four). For more details please phone 01837 840498.