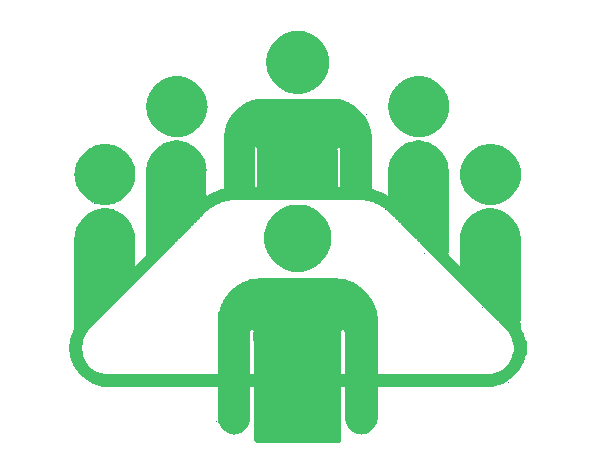 BELSTONE PARISH COUNCIL
Agenda for a meeting of the Belstone Parish Council to be held on 27th July in the Meeting Room at Belstone Village Hall at 7.30 pm
2021/22-40 Disclosures of Interests
To receive disclosures of personal and prejudicial interest from Councillors on matters to be considered at the meeting.
2021/22-41 Minutes
To resolve that the minutes of the meeting of the Council held on 27th July 2021, previously circulated, and corrected, be signed as a correct record.
2021/22-42 Apologies for Absence
To record any apologies for absence and reasons.
For resolution.
2021/22-43 Borough Councillor Statement
Lynn Daniels is hoping to attend this meeting, and has sent a statement (attached).
For Information.
2021/22-44 Chairman's Announcements
For information.
2021/22-45 Finance
A. First Quarter Budget
To agree First Quarter Budget as attached.
For resolution.
B. Change of Bank Accounts
Proposal to move Parish Council bank accounts to Unity Trust Bank or Lloyds Bank in order to facilitate internet banking and authorisation. See Clerk's Report.
For resolution
C. Internet Banking Volunteers
Proposal for Councillors to apply for internet banking access, to authorise payments.
For resolution.
D. Reserve for Collection Expenses
The £150 budget for Election Costs in 2020/21 was still in the current account at year end. Proposal to move £150 for last year and £150 for this year to reserve account. Bringing the total earmarked for election expenses in the reserve account to £660. The last election expenses in 2019 were £606.56. Unallocated funds currently in the reserve account are £1282.77.
For resolution.
E. Current Finances
The council currently has a total balance in its two accounts of £3,384.44.
For information.
2021/22-46 Access to Telephones in the Village
During a power outage in the village on 26th July 2021, some villagers were without access to the emergency services for six hours, due to the digital switchover. The Parish Council has been approached to take a lead in this matter on behalf of the village.
Proposal to publicise the facts about the situation using an article on the website and noticeboard.
For resolution.
2021/22-47 Car Park Actions
A. Rocks around Great Green (Resolution 2021/22-16)
The Commoners' Standing Committee felt that placing large rocks at the top of a slope opposite a public house ran the risk of people being tempted to try to push them downhill. They suggested extending the kerbing, and would supply fixing materials and labour.
Proposal to a) Fund concrete kerbing @ £10 a metre. Or b) Apply for a grant, in conjunction with the Commoners' Association to supply granite kerbing.
For resolution.
Power to plant trees and shrubs and to maintain roadside verges Highways Act 1980, s. 96
B. Removal of Grass (Resolution 2021/22-34 B)
Cllr Cooper to report on his investigations and cost estimates regarding the removal of grass from the inner boundaries of the car park.
For resolution.
Power to provide parking places for vehicles, bicycles and motor cycles. Road Traffic Regulation Act 1984, ss. 57, 63
C. Purchase of A-Frame (Resolution 2021/22-34 C/D)
Clerk to report on progress with the purchase of the A-Frame Noticeboard and the Car Park Layout.
For information.
Power to provide parking places for vehicles, bicycles and motor cycles. Road Traffic Regulation Act 1984, ss. 57, 63

D. Removal of Tree Guards (Resolution 2021/22-34 E)
Cllr Ash to report on the removal of the tree guards.
For information.
Power to provide parking places for vehicles, bicycles and motor cycles. Road Traffic Regulation Act 1984, ss. 57, 63
2021/22-48 Seat in Pound
The seat to the left of the gate in the pound, originally donated by Belstone Ladies Club (2007) has been removed. Council to confirm status of space.
For information.
Power to provide roadside seats and shelters Parish Councils Act 1957, s. 1
2021/22-49 Planning – Rew Meadow
Discussion on possible unauthorised development at Rew Meadow.
For Information.
2021/22-50 Invitation from Village Hall Chairman
Discussion of invitation to the community event at the Village Hall on 18th September, and the opportunity to communicate with the villagers.
For information or resolution
2021/22-51 Communication
A. Facebook Account
Proposal to open a Facebook Account to share Parish Council information, and provide a way for residents to message the council. This does not cost any money.
For resolution.
B. Parish Council Logo
Proposal to adopt a logo to provide instant recognition of Belstone Parish Council, and promote a unified feel to council communications.
For resolution.
2021/22-52 Procedures
A. Use of Attendance Books
The Clerk has discovered during her training, that attendance books are not required, and that a record of attendance in the minutes is sufficient.
Proposal to discontinue the signing of the attendance books.
For resolution.
B. Standing Orders
At the last meeting a previous resolution was overturned. The Clerk has checked the Standing Orders and wishes to draw the attention of the Council to Standing Order Number 36 – Rescission of Previous Resolution
a) A decision, (whether affirmative or negative) of the Council shall not be reversed within six months except by either a special resolution, the written notice thereof bears the names of at least 4 members of the Council, or by a resolution moved in pursuance of the report or recommendation of a committee.
b) When a special resolution, or any other resolution moved under the provisions of paragraph (a) of this Order has been disposed of, no similar resolution may be moved within a further six months.
Members should be aware that when they make a resolution in the meeting, they should be certain that it is the correct decision, as it should not be re-considered for six months.
For information.
2021/22-53 Grant Giving Policy
This policy was amongst the employment policies agreed by the council in December 2020. However, as it is not an employment policy it was not mentioned as having been ratified in the minutes.
For resolution.
2021/22-54 Conference Devon Association of Local Councils (DALC)
A. Virtual Attendance
DALC will be holding a virtual conference on 5th – 7th October 2021. Cllr Weaver and the Clerk have expressed an interest in viewing some of the sessions. The cost would be £40 + VAT for the first delegate from each council, and £10 + VAT for each additional booking.
For resolution.
B. Vote for Candidates
In addition, this conference includes the AGM of DALC. The Parish Council has the right to vote for members of the board, should they so wish. There are 3 seats available and 4 candidates, detailed in the attached document.
For resolution.
2021/22-55 Conference Society of Local Council Clerks (SLCC)
The Clerk's job description states that she should attend the national conference of the SLCC "as required". This year it is being held on 13th and 14th October. When attending virtually, sessions can be watched for 30 days afterwards. The Clerk feels that she would benefit from virtual attendance, but does not want the council to incur unnecessary expenditure. There would probably be about 10 hours of sessions. It would be £100 + VAT.
For resolution.
2021/22-56 Queen's Jubilee
The Queen's Platinum Jubilee celebrations will take place in June next year. Councils are being encouraged to light beacons, hold a big lunch and plant trees in celebration. Tree planting could start this autumn.
For resolution.
2021/22-57 Dog Poo Bags
Following email from Olivia Treglown of Birchy Lake regarding action to stop dog poo bags being discarded.
For resolution.
Environment Power to issue fixed penalty notices for litter, graffiti and offences under dog control orders. Clean neighbourhoods and Environment Act 2005, s.19, s.30, Part 6
2021/22-58 Dartmoor National Park Bye Law Changes
The Dartmoor National Park Authority are planning to ban camping on various areas of Dartmoor, which include Belstone Cleave, Taw Marsh and Cullever Steps.
For information.
The next meeting will be on Tuesday October 19th 2021 in the Meeting Room of Belstone Village Hall at 7.30 pm.