Parish Council Meeting – September 2023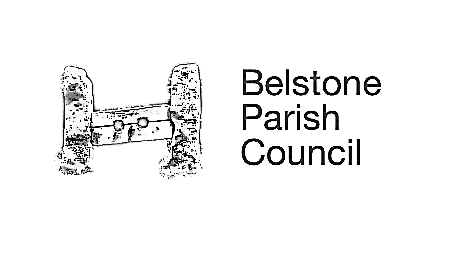 BELSTONE PARISH COUNCIL
Minutes for the meeting of Belstone Parish Council held on 11th September 2023 at Belstone Village Hall at 8.17 pm following the Public Meeting on Parking
Councillors Present:
Michael Ash (Chairman), Simon Hill (Vice-Chair), Jon Pike, Peter Cooper, Theresa Weaver, Andrew Booth, Paul Boyce
Also Present: Sally Fullwood (Clerk)
2023/24-072 Disclosures of Interests
There were no disclosures of interest.
2023/24-073 Apologies for Absence
Cllr Lynn Daniel (West Devon Borough Council) sent her apologies.
2023/24-074 Public Participation Session
There was no public participation.
2023/24-075 Minutes
The minutes of the meeting of the Council held on 24th July 2023 were considered, agreed and signed as a correct record.
2023/24-076 Borough and County Councillor Statements
There had been no reports from the Borough or County Councillors.
2023/24-077 Chairman and Vice-Chair's Announcements
There were none.
2023/24-078 Clerk's Report
The Clerk had circulated a report detailing actions taken. This was noted. Cllr Hill highlighted the Dartmoor Community Safety Partnership meeting at the end of October.
2023/24-079 Planning
A. Planning Applications
There were no planning applications to respond to.
B. Outcomes of Planning Applications
The Sticklepath Planning Application for White House Services charging stations had received planning permission.
2023/24-080 Pattern of Meetings
Cllr Weaver proposed that the council reduce their annual meetings from 9 to 6 meetings for a year to see whether it reduces the Clerk's work and prevents repeated agendas. It could also be more attractive to prospective councillors.
Seconded by Cllr Hill. Agreed by a majority vote.
It was agreed to cancel the planned October meeting and hold the next meeting on 20th November.
The Clerk will distribute a proposed list of future dates. Action: Clerk.
2023/24-081 Jubilee Plaque
The new plaque had been received. The Clerk will deliver it to Cllr Ash for installation. Action: Clerk & Cllr Ash.
2023/24-082 Coronation Lamp
Cllr Hill had collated the responses to the website article about the lamp, which were on the whole favourable. Some questions had been asked which Cllr Hill had summarised. Donations had already been promised.
It was agreed in principle to purchase the lamp provided that no further obstacles were discovered.
It was agreed that it should not be movement activated.
It was agreed that Dartmoor National Park Authority should be approached to ask whether it needed planning permission, or any permission as it may be a listed monument. Action: Cllr Pike.
It was agreed that the proposed manufacturers should be approached to ask what guarantee of operation would be given and to get a formal quote, supplying the dimensions and photos of the supporting pole which is solid. Action: Cllr Pike.
It was agreed that the existing lamp should not be removed until after the new lamp was in place, to ensure that it worked effectively.
2023/24-083 Parking
It was agreed that there would not be any application for yellow lines in the village.
It was agreed that the Cricket Club should be formally approached to discuss the possibility of using the cricket ground as an overflow car park. Action: Clerk
It was agreed that certain residents should be approached to advise them of the problems of parking in unsuitable areas. Action: ClerkIt was agreed to use the existing A-Frame next season with new notices.
All other suggestions that had been raised at the meeting would be discussed at the next Council meeting, even though some of them had been considered in recent years.
2023/24-084 Finance
A. Recent Transactions
The following transactions were noted:
Income – Refund from HMRC £184.67
Expenditure – None
Total Balance (11/09//23) £4,010.46 (including £620 election reserve, £29.89 Car Park Reserve) Not all donations had come in from the promised car park donations to cover the work that had been done. Action: Clerk to send reminder.
B. Payments
The following payments were agreed:
Clerk's Salary July to Sept £515.66
Clerk's attendance at Devon Association of Local Councils Conference and AGM (£22.50 + VAT when split with Sticklepath Parish Council).
Grant to Okehampton District Community Transport Group £30
Proposer: Cllr Pike, Seconder: Cllr Weaver.
C. Signatories
It was agreed to give the Clerk full signatory access so that she can perform admin functions more easily. The number of required signatories will be increased to 3 so that 2 councillors will still authorise.
Proposer: Cllr Weaver, Seconder: Cllr Hill.
2023/24-085 DALC Proxy Voting
It was agreed to vote positively on the Devon Association of Local Councils AGM Special Motion to allow virtual meetings, but not to vote for specific appointments to the Board of Directors.
Proposer: Cllr Pike, Seconder: Cllr Weaver Action: Clerk
2023/24-086 Housing Surveys
A. Local Housing Needs Survey
It was agreed that the Clerk should advertise the survey on the website and noticeboard as soon as it was available online. Action: Clerk.
B. Devon Housing Commission Survey
It was agreed that the council would not fill in the Devon Housing Commission Survey as an organisation, but individuals should be encouraged to do so. This would not be advertised as it could be confused with the Local Housing Needs Survey which is more localised.
2023/24-087 Accounts Software
It was agreed to trial two software packages that might improve the time taken to do some of the financial tasks for the council, and could make any Clerk handover easier. Action: Cllr Hill & Clerk
Proposer: Cllr Pike, Seconder: Cllr Boyce
2023/24-088 Broadband and Mobile Phone Survey
It was agreed that the Clerk should request responses to be sent to the Dartmoor National Park Authority on the website and noticeboard. However the Council had reservations about the effectiveness of the survey due to its vagueness and lack of specific questions, so it was unclear whether it would help. Action: Clerk.
2023/24-089 Items for Next Parish Council Agenda
There were no additional items for the meeting on 20th Nov, parking will be discussed and the Mid-Year Budget is due.
The meeting closed at 21:33 pm.
The date of the next meeting will be Monday November 20th 2023 at 7.30pm.